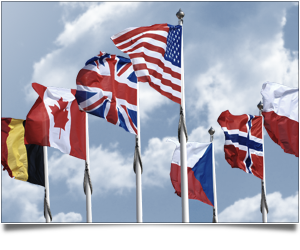 We at Coldwell Banker Home Smart Relocation recognize that global mobility issues are growing as the number of relocations increase in both assignment and long term. Global mobility issues are our business, whether it be immigration documentation, or housing issues, our team of specialists is ready to assist you. Cross cultural training, home finding, language training, preview trips, settling in services are all at your fingertips through the Coldwell Banker Home Smart Relocation division.
Immigration - We can connect you with certified CSIC immigration consultants who understand that accurate and complete communication is central to the success of the immigration process. They strive to ensure that the government officials who adjudicate an application have a complete set of supporting documents and application forms that meet the requirements of the policies and legislation that they enforce both within Canada and beyond.
Move Household Goods - Coldwell Banker Home Smart Real Estate has formed special alliances with van lines that are certified, licensed, and experienced in moving household good domestically, cross border and international, to offer you the best possible service available. These services can be modified to fit any budget.
Mortgage Assistance including pre-approval - our mortgage specialists are knowledgeable and extremely helpful in guiding you thorough a step-by-step mortgage process.
Lawyers - We are able to refer you to a network of experienced relocation real estate lawyers who specialize in the relocation process daily. This offers you the best possible representation through to the closing process.
Ask us about:
Cross Cultural Training
Language Training
Currency – movement of funds
Banking
Tax assistance
Contact bchute@cbhomesmart.com or call Brenda Chute at 403-301-0073 for more information