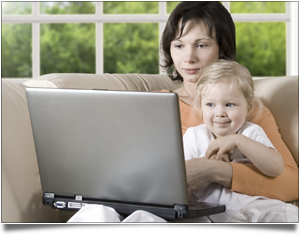 Where is Coldwell Banker Home Smart Relocation located?
Our head office is in Calgary Alberta, however we are able through our network of associates to manage Canada and the United States as well as 120 other countries around the globe
What are your main areas of service?
Here is an overview of the services we offer:
Destination services
Home sale services
Movement of household goods
Immigration services
Who are the clients you serve?
We serve hundreds of transferees and their families relocating around the globe.
Why would a REALTOR® pass the referral along to your relocation division rather than a REALTOR® direct?
Our relocation consultant acts as an independent unbiased advocate for the transferring family answering questions around schools, commute times, and cultural requirements to name a few points covered off on our first consulting call. A needs analysis is completed prior to connecting the transferee with a realtor handpicked just for them. Often we find that a transferee will request a REALTOR®, either male or female, with certain traits, we are sure to fulfill those needs when selecting just the correct agent for them and their family members! Our relocation consultant acts as an advocate through every step of the relocation process, a great help to the relocating family.
What differentiates or sets you apart from other relocation companies?
Because our relocation division leader has over 25 years of experience and is so service oriented we are able to determine the services that will be necessary to satisfy a transferee and their family early on. We never hold back where service is required, we have a proven track record with our existing clients which shows this. We are viewed as one of the premiere services in the relocation industry.
How do I contact a relocation consultant?
Call 403-301-0073 to talk to our Relocation Director, Brenda Chute
Or email: bchute@cbhomesmart.com
Can you help us find a home in our new location?
Yes, we would be thrilled to help you out, it is what we do and we love it!
After we complete the needs analysis we will arrange for you to meet with a carefully selected realtor in the destination. We will have the realtor call to introduce themselves, and then send along information to assist you with the new location. We only work with realtors who work with relocating families. Our relocation consultant will brief the realtor about your specific needs and preferences. We are always sure the realtor will be able to work with you when you arrive on your home finding trip. You will begin by searching communities and then homes that meet your criteria. Your relocation consultant is there every step of the way acting as your advocate
Our goal is to assist the transferee and their family to settle into their new home and position as smoothly and quickly as possible.
Do you serve individuals from international locations?
Yes we do and would be thrilled to help you out, it is what we do and we love it!
Links
CERC Web Site www.cerc.ca